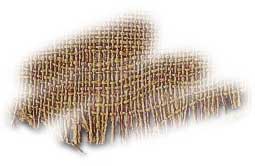 Industrial Threads

Bheem Shakti Industrial Threads are yarns with average resultant count in twisting ranging from Ne 0.7 to Ne 7. Both single ply as well as corded/cable can be twisted. Whether it is cotton, polyester, viscose, blend of polyester and cotton or blend of polyester and viscose. Our state-of-the-art equipment do the needful. P.S. Metler for Assembly winding upto 12 Ends/Ply, Volkman Machines for Two for One twister (TFO) and Weller heavy doubler with Cop weights of 2 kilos.

Purity is strength. A special manufacturing unit is reserved solely for Bheem Shakti Industrial Threads. This leaves no room for contamination. Which is why our threads are extremely strong and ideal for adverse industrial uses. Like stitching sugar and cement bags, camping tents, as foundations for carpets, industrial canvas, belting, conveyor belts, tyre cord, filter fabric, shoe stitching and construction fabrics.

Value for money is our prime motive. As you will find, when you go through our price list. Click here for price list and for specification details.