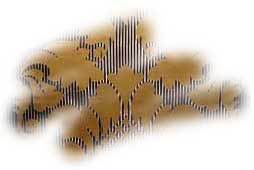 Knits and Wovens

Cool knitted fabrics from Sona Valliappa Group

You can tell the quality of a product by the machines that manufacture it. Valliappa prides itself in using the best available machinery, like the Mayer & Cie. Knitting machines that are fitted with bare lycra attachments.

We believe though that quality goes much beyond machinery. It's down to the very raw material we use. Which is why Valliappa manufactures the very yarn itself. Further, stringent quality inspections of yarn are carried out in the pre-knitting stage. Sophisticated drying technology then gives our products a controlled shrinkage guarantee.

Suga in India means comfort. That is what Sona valliappa Group has been providing to our customers and people at large, providing the comfort to our consumers from the 1930's.

As a vertical integration, The SONA GROUP enter into the field of Knitting two decades back. We identify Mayer & Cie and Terrot machines, to be the machines we would knit our future with. From a small beginning, now we can offer fabrics in:

Single Jersey
Polo PK
Rib
Interlock
Fleece
Waffles
Lush/Terry
Jacquard
All the above fabricís can be supplied in various other man made fibers like poliester, viscource, silk etc., and blends of poly cotton/poly viscoce, viscorce-cotton.

All the above fabrics are also available with elasternomo (Lycra).

Can also offer :
Yarn-dyed fabrics.(in hthp wessel, azo free, color fastners garanteed)
Fabric-dyed(soft flow ,color fastners garanteed ,compacted and shrinkage garanteed)
Body size fabrics
Wide width fabrics
Printed rolls (Rotary printed up to 8 colors with pigment and reactive printing)
Packing :
The fabrics are offered either in tubular form, or they can be cut, slit and gummed.

Our normal roll size in 20 to 30 kilos per roll. And can also pack in jumbo rolls, ready to print upto 100 kilos.

Flat knitting : - With growing needs of the T-shirt industry, we have ventured into flat knitting, were we produce collars and cuffs (plains and jacquards) for basic T-shirts and for high fashioned, high value garments. We have the best machines to produce this Shima shakai. This machine can produce many designes up 20 different jackard patters including BIRDíS EYE, GANGA, HAPPY, SUGA, BIRDíS EYE WITH HARRING BONE TIPPING, apart frombasic designeís.

Product development - our technicians have done a lot of R & D on silk knitting, and now we also have silk knitted fabric in our knitted range.

Inspection, Testing and Quality :
We have the eye for quality right from the yarn stage and our fabric's are also put through the same quality awareness.

Quality control and standards followed.

Humidity controled atmosphere. - relative humidity(r.h.) are maintained.

Steamed-yarns -- to standarised twist and to reduce the snarling

Gsm - grams per square meeter are checked systimatically and controled

Computers - the fecelities of spical soft ware to indicate numberís of defects per role alloung with min and max purmited limites

Production - are also computerised to moniter the day to day production.

Foremen tranning - the men and women involved in the shop floor are trained perodically, with modern methords and ideas to identfy all quality parameters.

Raw meterial
Stemming from the fact that we are basically spinners, we pay a paramount attention in choosing our yarns strictly. We look for appearance, we feel for comfort and we scout for the quality. We strive for all this so that you may have a SUGA Fabric.

We scrutinise the yarn with uster testers to find out how many faults/impurities the yarn may have. We also check the uster classimat for even a minuscule aberration that may impede the SUGAM for our Customers. We go into the minute details as we analyse the yarns across the diameter and length. We also believe that the human eye and the black boards are tested for the visual appearance. Through experience, we have also discovered that there could be hidden defects, which aren't visible to the naked eye. So we have special ultra violent equipment's which magnifies and intensifies, in the ultra violent light and showing the contamination's in the fabric. Each and every centimetre of our fabric is inspected before being packed.

Our people are trained to look at yarns and fabrics, with an eye for detailed. We inculcate in them the character of being a critic, so that they may evaluate and be critical about the yarns and fabrics, about ourselves, and the way we do things - to evolve what the Japanese put it Kaiezian.

The spectrum of our fabrics range from god given cool cottons to mixing manmade with godmade and generating Poly/Cotton, Poly/Viscose, Viscose/Cottton, 100% Viscose and 100% Polyester Fabrics.

The time and work spent on nearly a decade has helped us to associate continuously with some of the leading brands in the world and this has in turn made our processed fabrics very well accepted round the globe.

Our endeavour is to produce quality knits using yarns which are proven tested, using machines which have stood the test of time, using testing methods from which we have learnt and improvised over the years to give you a Suga Fabric.

Fabrics for Comfort
Fabrics for Smile

SONA valliappa GROUP
Sona Towers <> Miller Road
Bangalore <> India 560052
Tel : 91-80-22.666.77 / 78;
Fax : 91-80-225.2350
Email: valliappa@vsnl.com
Visit us at URL: valliappa.com

Wovens Fabrics


From here, our weaving division takes over; weaving top-of-line yarns with the help of some of the most reputed machinery in the world. Our wide-width looms are the most sort after, world-wide i.e., on Sulzer type wide width looms upto 118" (also possible split) with Tuck-in Selvedge with a fabric weight of upto 400 gms/sq.mtr. and also Ruti-C looms with 63", 93" and 104" fabric.

It only follows, that our products are approved after a meticulously close scrutiny in the finished fabric stage.




On offer, are the following weaves:

Woven Range

The range includes premium quality cottons...loomstate grey as well as finished fabrics.
Superfine Grey Fabrics for Shirtings.
Superfine Sheetings in loomstate grey in widths upto 130"
Superfine Shirtings-Pin Point Oxfords, Poplins & Twills using 80/2 & 100/2 C yarn.
Superfine Sheetings upto 400 Thread Count in widths upto 130".
Specialised Dobby Patterns in Viscose Filaments on Cotton.
Superfine Voiles upto 320 cms grey width.
Printed Satins, Poplins and Lawn Fabrics.
Piece Dyed Poplins, Twills, Satins and Lawn Fabrics
Types of Woven Fabric

Drill is a strong twilled cotton fabric, used in menís and womenís
Duck is a heavy, durable tightly woven fabric. Heavy weight drill is used in awnings, tents, etc. Lighter duck is used in summer clothing.
Flannel cotton is plain or twill weave with a slight nap on one or both sides.
Flannelette is a soft cotton fabric with a nap on one side.
Oxford is shirting fabric with a lustrous, soft finish. It is characterized with narrow stripes and can be woven in plain or basket weave. Also a term used for wool fabric that has black and white fibers.
Poplin is a plain weave fabric with a cross-wise rib.

Warp Weft Read Pick Weave Type Width
Poly/Cotton 52/48 30 x 30 76 68 63", 67", 104", 114
,, ,, ,, 30 x 30 76 56 63", 104", 114"
,, ,, ,, 40 x 40 110 90 ,, ,, ,,
Poly/Cotton 65/35 20 x 20 94 60 2/1 ,,
,, ,, ,, 14 x 14 82 60 2/1 63"
,, ,, ,, 30 x 30 133 72 2/1 63"
,, ,, ,, 16 x 12 108 56 3/1 63"
,, ,, ,, 12/2 x 7 55 42 63"
,, ,, ,, 12/2 x 12/2 55 42 63"

We also offer other types of fonts, constructions and weaves as per your requirements. Click here to send us your specifications.

On offer, are the following finishes:

Grey fabric on rolls
Bleached on tubes
Bleached fabrics on open width (cut, slit & gummed)
Dyed and finished in tubular or open and slit

Click here for specification details.