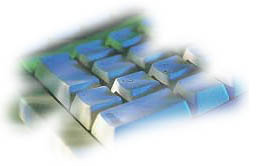 VCREATE

Sona Towers was `the birthplace of software'. It was here that the first software technological park in India was set up. As also the earth station, set up by VSNL.

Software is the route to further growth today.

India's software industry is growing at a phenomenal 50% and is bound to cross the US$ 1 billion mark this year.

In India, Bangalore is known as its IT capital. You will find all major electronic and IT companies of the world headquartered here. Digital, IBM, Texas Instruments, HP/Motorola are some of those who already have software development centres in Bangalore. Located strategically at 1000 metres above sea level, it is well connected by air, rail and road. Bangalore is also home to the country's prestigious educational and research institutions. All of which makes this city fertile ground for software!

Amidst this thriving software scenario, Valliappa is all geared towards refurbishing the software market in Bangalore. This, by infusing development and enhancement in a market that's quickly progressing.

The Valliappa suite of software related services can be found through the following links:

VSTP IDC Tech Park – Details on our tech park facilities.

Veecare – Range of health care industry services.

Vscribe – Medical transcription services.

Vsoftsupport.– Customer relation management services.