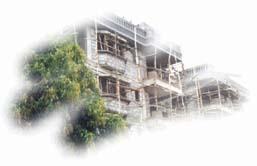 Residential
Bangalore, as you know, is one of the fastest growing cities in the world. And demand for quality construction is ever increasing, more so now. Huge, multi-storied complexes and residential flats are what Valliappa is come to be known by. With notable experts teaming up. Here are some of the leading architects connected to this company.
I.M. Kadri, Mumbai (Former Sheriff of Bombay) who is well-known for his unique styles.

Dr. C.M. Srinivasan and Sri. C.M. Narayanan, of M/s. C.M. Narayana Rao and Associates, Chennai, who has won the award for the Best Architect of India.

M/s. Kareka & Sundaram, leading architects of Bangalore.

M/s. Zachariah & Thomas, one of the well-known architects of South India.

M/s. Mukesh & Associates, leading structural and architectural constructions in Tamilnadu.

M/s. Somayya and Kalappa Constructions, Mumbai and Bangalore-based architects and interior consultants.
Some of our residential projects are as follows:
Sona Gardens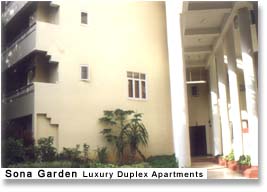 Richmond Town is very rich in luxurious living. Sona Gardens is one of the very few duplex apartments in Bangalore. These unique bungalow-cum-flats are a sure way of reflecting your climb up the corporate ladder.
Area : 30,000 sq. ft.
Architect : M/s. Zachariah and Thomas.
La Citadel
Prestige has quite a few ways of surfacing. La Citadel is one of them. Situated in one of the most prestigious areas in Bangalore, Cunningham Road, La Citadel has posh multi-complex residential flats.
Area : 30,000 sq. ft.
Architects : M/s. Zacharia and Thomas.
Sona Residency
Sona Residency is in the company of the luxury town houses that Richmond Town is known for. These luxury apartments always welcome grace and lifestyle.
Area : 20,000 sq. ft.
Architects : M/s. Zacharia and Thomas.