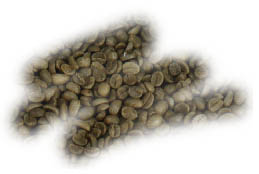 Put toil to soil and
what you get is a rich harvest.
This more or less sums up our foray into agriculture, more specifically into spices and coffee.
Our Yemmegoondie estate in Coorg is one of the oldest estates in India to produce good quality coffee. As you know, the famous Bababudan was responsible for introducing India to coffee. He sowed the first seeds on the famous Bababudangiri range. Today, it happens to be an integral part of our heritage, as home to our Lalbagh Estate, Chikmagalur. Coffee plantations cover a massive 1300 acres, where both varieties of coffee, viz. Arabica and Robasta are grown.
What's unique about our beans is their weight and iron content. Our coffee beans are heavier, with a higher iron content. As a result, the world depends on us for its coffee requirements. 600 tons of it! Listen to what one our clients has to say.
Our spices aren't far behind; pepper, cardamom and other spices cater to palates in India and abroad. In fact, our entire production of pepper, 25 tons of it is exported all over the world!
| A tryst with coffee quality |
| Software | Textiles | Education | Plantation | Construction |
| Links | Sona Group | Contact | Site Map |